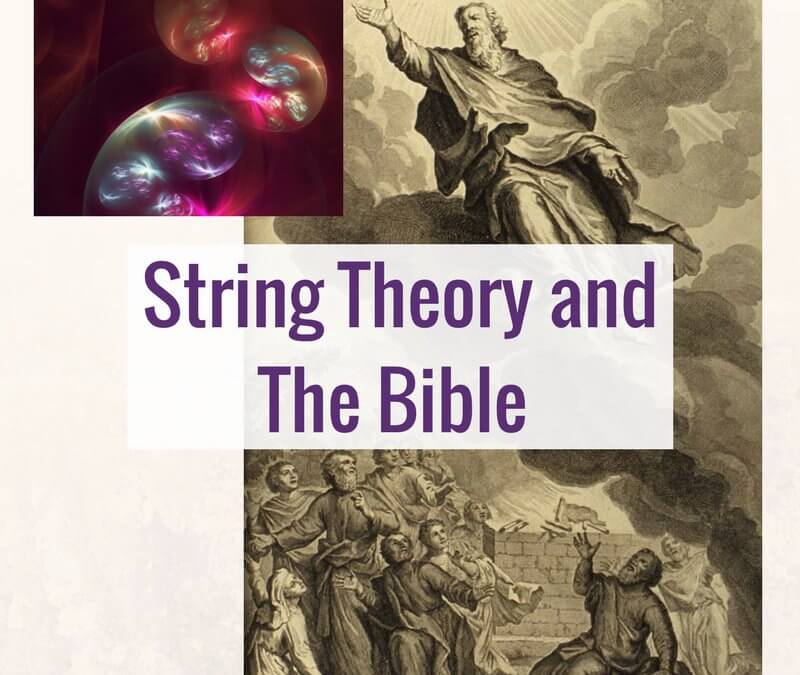 In this article we will be looking at the connection between String Theory and The Bible and asking the question, "Were the Biblical Patriarchs entering Higher Dimensions?"
Modern scientific theories, such as String Theory, have given us the concept that the universe could consist of many dimensions.These are levels of the universe that we are not normally aware of but are supposedly all around us.
It works a bit like a radio; unless you are tuned in to that particular frequency you are not aware of that radio station and all the stations can exist together in parallel.
Physicists themselves are divided as to whether we can actually experience these dimensions. Some wonder if the experience would be like a carp lifted from a fish pond and being taken into a new and seemingly fantastical world seeing new sights, hearing new sounds and experiencing different beings. What would they say to their carp friends once they returned and would they even be believed? (More about Michio Kaku's insight into carp and hyperspace can be found here.)
The experience of the carp leaving the water can be compared to a multidimensional experience in humans. Interestingly, there is evidence to suggest that this sort of experience has been happening throughout human history. For example, what happens when we substitute the word 'dimension' for 'heaven' in certain religious texts?
What happens when we substitute the word 'dimension' for 'heaven'?
Let's look at the apocryphal Book of Enoch. This was an old biblical text that we know was very popular at the time of Jesus because there are several copies of it in the Dead Sea Scrolls.
Enoch lived at the time of the patriarchs, according to the Hebrew Bible and was Noah's Great Grandfather. According to the book under his name, he was visited by beings who show him various 'heavens'.
Although the language is different, a lot of people today who are mystics or practice astral travelling will recognise these types of experience. Because experiences of other dimensions are really hard to explain, people of different eras attempt to explain them in terms of what they do know, using analogies from their own culture.
But despite the differences in language, accounts such as these are essentially similar to those experienced by people today. When somebody in our present era has an intense multidimensional experience they tend to want to record it, just as people have throughout history.
In the past, we called these recordings of multidimensional experiences complete with angelic and/ or even alien encounters – the Bible, The Koran, the book of Mormon etc. The language and interpretations may be different, but the experiences show definite similarities.
One thing certainly has changed – in most cultures instead of hailing people who have multidimensional experiences as prophets or holy people, we are more likely to think that they need psychiatric treatment.
If you would like to know more about the science of hyperspace and higher dimensions and how this can help you to experience the spirit realms take a look at Simply Divine, an Easy Guide to the Science of Spirituality.
If you are interested in looking at these types of links between modern science and ancient texts check out The Magdalene Mystery School.
Image: Shutterstock, Public Domain