"the book inspired me and gave me great comfort'
Jen Storer
"It truly has put me on the path I was denying and I have never felt more alive!!!"
Chantelle Rodgers
The Genius Groove was published in 2009 and was one of the first in a new wave of books examining the new science of genius. The old science of genius: IQ and genetics, have now been discredited and the new science connects genius to the quantum vacuum and says that we all have our unique capacity for connecting to this field.
However, The Genius Groove goes further than just quantum physics as it also explores the new science of The Black Hole Principle: the cutting edge theory of the universe discovered by Dr Manjir Samanta-Laughton that has received global acclaim as well as wave after wave of vindication as predictions made by the theory actually come true.
A common question is,"What do the black holes have to do with me?" The Genius Groove answers that question providing new insights into the universe that can help you understand your life with new solutions for your daily challenges. 
So Get into your Genius Groove today.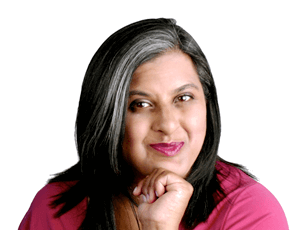 "Part of the reason why I wrote, The Genius Groove is I could see a lot of authors discussing emotions and the Law of Attraction from an outdated perspective of how the universe works as they only stop at Quantum Physics.
This new science of black holes is a deeper understanding of the universe and gives new insights into your emotions and daily challenges.
The bottom line is a new level of freedom and liberation like you have never experienced before.
I call it New Paradigm Living." 
Dr Manjir Samanta-Laughton MBBS (MD in USA)
"A Fabulous wake-up call"
Olivia Stefanino
"Everything fell into place"
Ona Haynes
This is an Amazon affiliate link which may make a commision on any purchase you may make. This commision helps support this website. Thank you 
A little note about a big soul – Ona Haynes
This page contains an endorsment from the artist Ona Haynes who met me at a talk on The Genius Groove around 2009 and she later told me how the book helped inspire her to go back to her artwork after a break. We kept in touch over the years, she painted a couple of works for me and she was always supportive of The Genius Groove and gave her full consent to an endorsment of the book. Sadly Ona died suddenly in early 2017. I had already created this web page. I thought long and hard about whether to include her and realised that by doing so, we can continue to honour her memory and her amazing creativity.