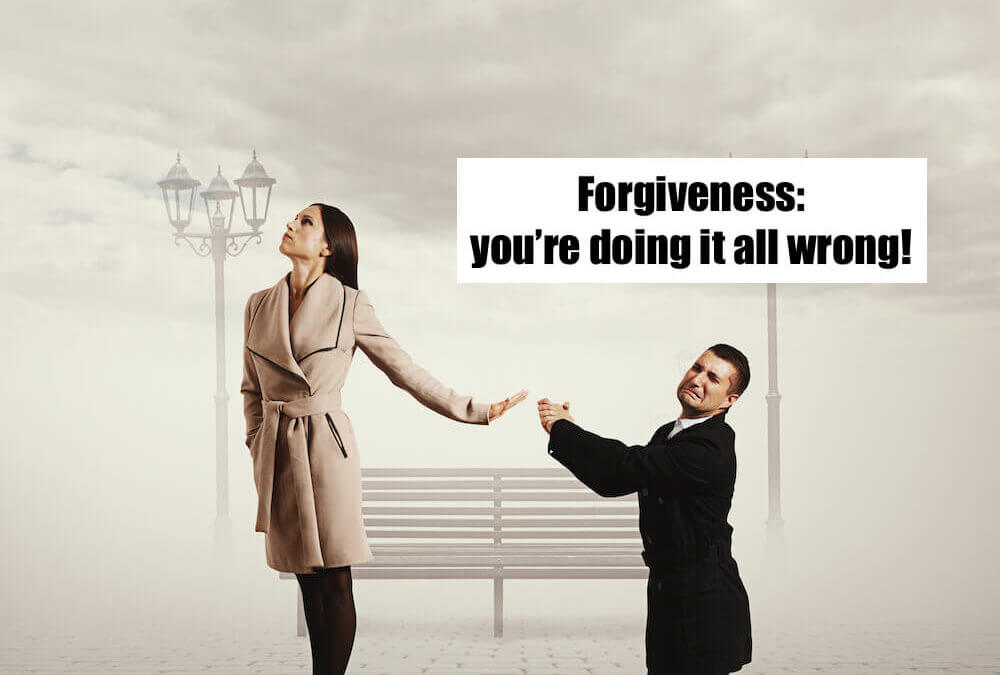 In this article we are going to be talking about Forgiveness. Is there something in your life that you just can't seem to let go of? Has someone in your life really bothered you? You know you should forgive them but you just can't forget or let go of what happened.
This happens to a lot of people – they know that forgiveness is something they should strive for but can't quite get there which makes them feel even more guilty.
It's no wonder, as the way in which we are taught to forgive makes it difficult. I think we are taught to forgive in a way that is all wrong; we are told we should forgive and forget and it feels that we are letting that person off the hook.
This also makes us feel that anybody can do anything to us and we will say it is OK. This can make us feel vulnerable to being attacked again in the same way by that person and that we will just let them off the hook.
It is healthy for us to have boundaries and personal integrity so the usual advice on forgiveness can cause conflict within us. So how can we get peace from the memory of the situation without feeling like we are allowing someone to get away with it?
First – you don't need to forgive the person or be open to them do it again. What they did was not OK by you, you don't want that to happen again.
If you change your perspective and realise that it is not the person that you need to let off the hook, but to understand the situation, then you can move towards healing within yourself.  You need to understand and process why the situation has come into your life. Once you get that 'aha' moment then the inner shift can occur so that you can move on from the emotions.
In Simply Divine we discuss how the Black Hole Principle implies that we have aspects of our consciousness out of space and time beyond the speed of light. This is what is traditionally called the Higher Self.
This is the aspect of us that chooses our lives and everything that happens in it. The key to our healing is to move towards an understanding of why our Higher Self has introduced a particular incident and the healing journey that this has engendered.
What has been this gift in this?
Just asking the question 'what has been this gift in this?' can shift the entire feelings about a situation. Sometimes this type of work is so effective that the situation will not affect us anymore and we will feel much more free.
For more information on how you can access Simply Divine click here.
Main Image: Shutterstock