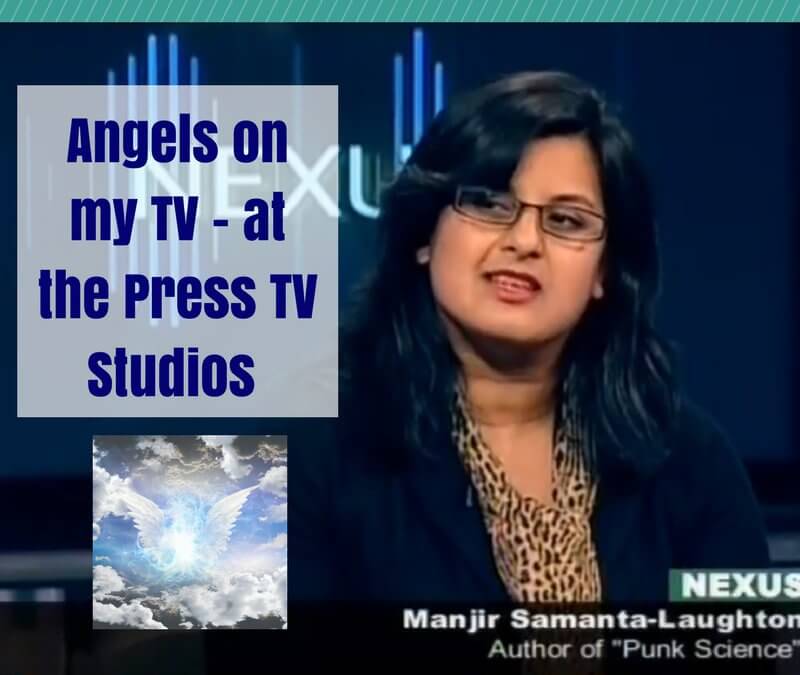 In 2007, I was invited to the studios of Press TV in West London alongside the world-renowned author, Diana Cooper to discuss the Science of Angels. But soon I was also discussing some of my angelic experiences.
The whole day was pretty amazing as the Press TV studios were very well equipped and plush, with makeup artists for all the 'talent' as well. Some time later, I made several trips to the then BBC studios nearby and it was disappointingly drab in comparison. This interview was actually my first taste of the live TV set up in a studio even though I had already appeared in several documentaries. This studio experience came in handy later when working for The People's Voice TV.
I am delighted to find that this interview has now resurfaced on Youtube courtesy of the presenter Rebecca Masterton who did a great job. So here is the discussion on Press TV about The Science of Angels. It is in several parts.
Have you ever had an encounter with angels? Please leave your comments below. 
The Science of Angels is just one of the topics discussed on the Online Course Simply Divine as well as the science of tarot, energy healing, the law of attraction and much more. Click the button below to find out more about Simply Divine. 

Image: Screenshot, Shutterstock